�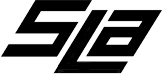 Home Services References About Us
Stewart/Laurence Associates, Inc. is an international executive search firm that has been assisting corporations with the recruitment of top level management personnel since 1969.
For over 30 years, Stewart/Laurence Associates has been recruiting key executives (President, CEO, CFO, General Manager, VP Sales, VP Mktg, etc.) for Start-up, High Tech and Venture Capital companies internationally.
Life sciences and high technology have grown at a phenomenal rate during the past ten years. The shortage of qualified manpower and executives is the primary problem facing these industries as we expand into the 21st century.
To keep pace with this growth, Stewart/Laurence has provided, both on a national and international level, corporations with many executives that have played a significant role in the success of their organizations.
Stewart/Laurence provides a strategically planned, in-depth search to find and secure the best possible candidate for a client company. Fields of expertise include: medical device and bio medical technology, Internet/Intranet, digital and graphic imaging, software, networking, telecommunications, and wireless/WAP.
The catalyst and foundation to our success is research and networking. The close business and personal relationships we have forged gives us hands on knowledge of our clients needs, their corporate cultures and their management needs, to grow and be successful in the 21st century.
Contact/Send CV

Phone (732) 972-8000 New Jersey
(561) 961-4739 Mobile
Fax (561) 807-2557 Florida