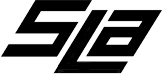 Home Services References About Us
Services
Professional executive search & selection.
Principal focus on Israeli Life Sciences and Technology.
Knowledge of and entrée to key corporate decision makers actively pursuing strategic alliances, business development, and acquisitions.
Expertise and access to venture capital, private equity and buyout funds.
Primary Business
Strategically planned, in depth Executive Search to secure the best possible candidates for our clients companies. With a clear understanding of the issues and concerns of our client company, we secure for them outstanding individuals with demonstrated ability such as: Chairman, Directors, CEO, President, Vice President Sales/Marketing, Business Development, Customer Service, CFO, etc.
Our Customers